CASH DISCOUNT!!!
THE WAR ON CASH IS REAL!! Notice the increase in "self checkout" at places? People using cash are being shunned, made to feel less of a person because they choose to use cash. Never seen cash get hacked!!
To help counter this and to make people feel proud to use cash, we will be offering a discount of 7% for paying your bill with cash.  That is right!! 7% off for using real honest US currency!! This offer can not be combined with our 7%      PATRIOT DISCOUNT CARD. So you can decide at the time of sale, which offer works best. (the Patriot Discount Card has some restrictions. Ask for details)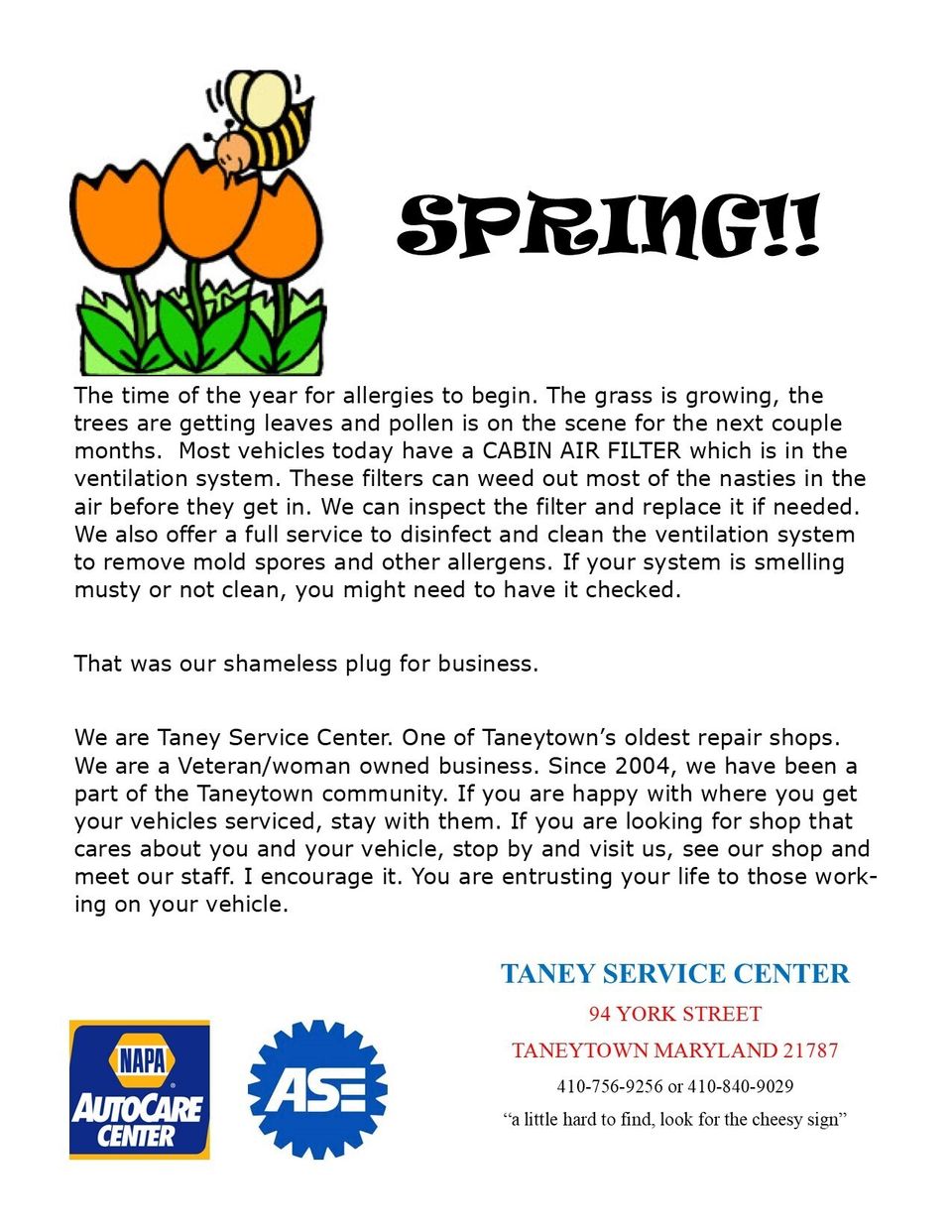 Dead beats hurt us all!!
Since our certified letters, phone calls and messages have gone unanswered, I need to notify these following people about their outstanding debt to Taney Service Center. You all OWE us money for repairs. We trusted you and let you take your vehicle on the promise that you would pay us. So here is a reminder;
Matthew and Kim Rock, Frederick Pike, Littlestown PA
James Taylor, Daysville Road, Libertytown MD
Danny Moehring, Taney Drive, Taneytown MD
Robert Thomas, Stone Road, Westminster MD
Plain and simple, you all said that you would pay us. We trusted you. To think that you would do this to another person, speaks volumes. People think that we as a business can just write this off. Well guess what!! WE CAN'T!!! What happens is that when people do not pay, we owners are the one to suffer. We have our bills to pay, employees to pay, health insurance, utilities, mortgage payment etc. We get what is left over so to speak. When people do not pay as they say, we still have to pay for the parts and for the time techs spent working on the vehicle. You all think you got away with it, but you have to live with the fact that you name is posted publicly for all to see and that you are DEAD BEATS!
Let's Go Brandon!!!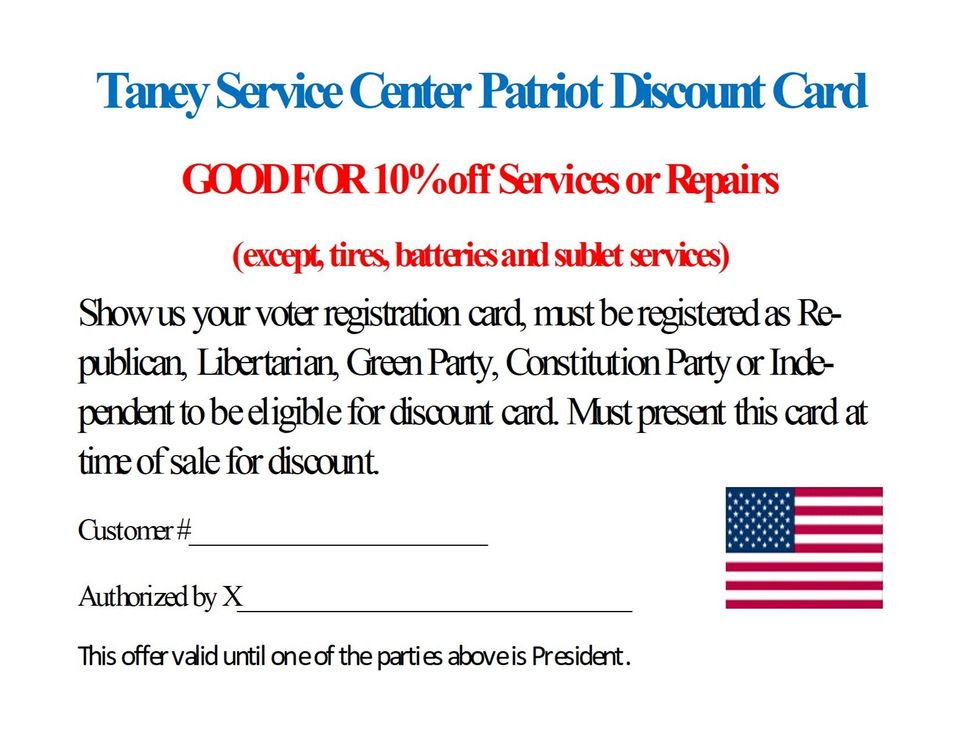 We will be offering a Patriot Discount Card good for 7% off all services and repairs, (except batteries, tires and sublet services.). All you need to do is show us your VOTER ID card to see if you qualify.
Reality
It has been a bit since I updated the page. Apologies.
As many of my customers know, my Mother was having some health issues. After much work we finally had her on the mend. Her home care nurses were impressed with how well she was doing. She sat and did four puzzles over the past two months.

Laughing about Ball Room Dancing on Monday. Tuesday afternoon, she wound up taking a sudden turn for the worst. She was transported to the Dove House in Westminster early Sunday morning about 3am. I was with her when she went to the Lord at 8:30pm Sunday evening.

Please understand that it was my mother who believed in our dream of buying Taney Service Center. It was her that loaned us the money, not the bank. She saw the investment was sound and saw the dream also. Moving her to Taneytown from Rockville was quite the culture shock for her back in 2010. No longer could she drive 10-15 minutes and get Thai, Greek or whatever carryout. Then she had to adjust, which she did.

She loved her Kennies Market, Food Lion, Hair Talk and of course, breakfast at Thunderhead Bowl on Sundays. Shopping trips became more fun, Hanover, Westminster and the occasional Mr. Ed's Elephant Museum trip. Taneytown and this area was her home. I am happy to know that even though many did not know her personally, she always loved how we are a true community, people talked to each other. Something that suburban Rockville lost some decades ago.

Faith and I are taking this week off to get all the arrangements done and the legal stuff taken care of.
We ask all of our customers to understand if phone calls take longer or go unanswered at the shop. WE HAVE NO ANSWERING MACHINE!
Please also be nice to Brentt, Bob and Jerry. They are doing many jobs.
Be sure to reach out to those in your lives, make sure they know you love them. Tell them. Words carry much power. Life is short and you may have to live the rest of your life knowing those words said............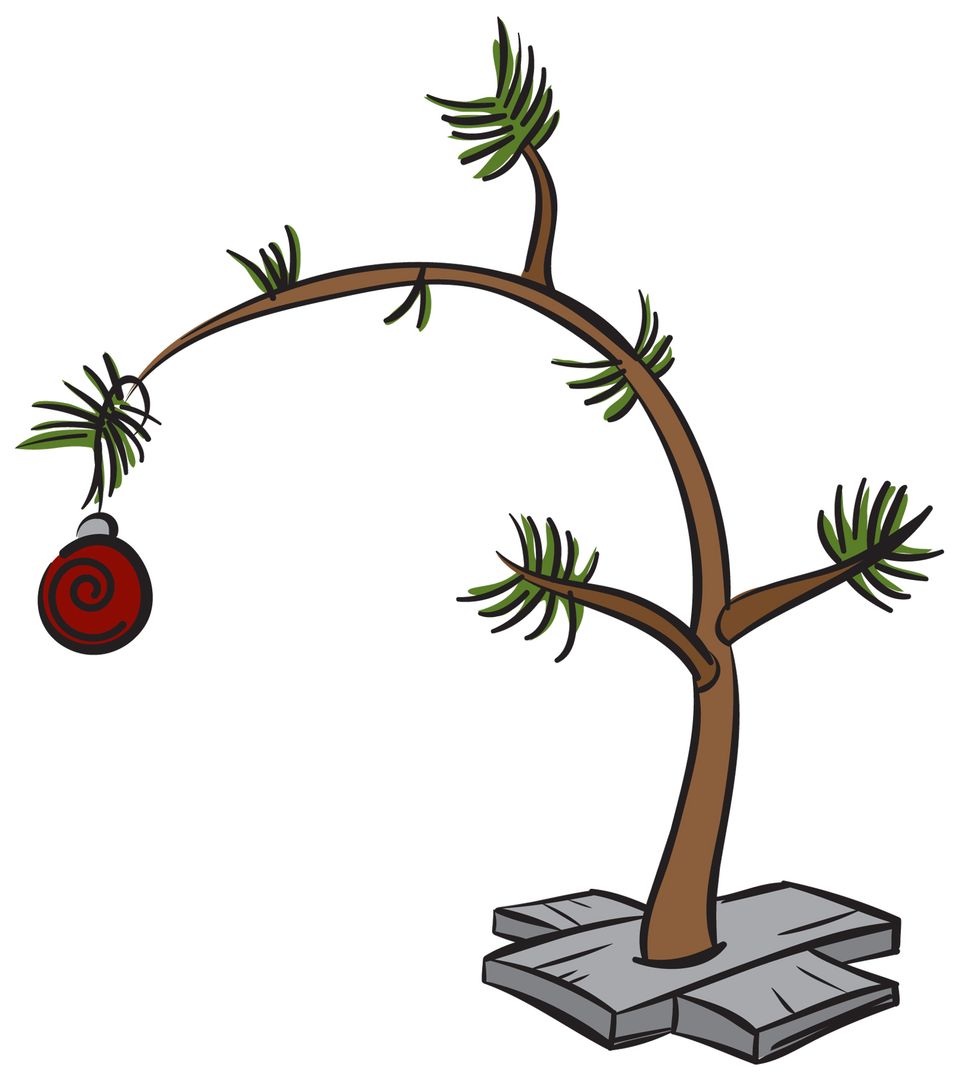 MERRY CHRISTMAS
We all here want to wish all of our customers a Merry Christmas and Happy Hanukkah!! Time to enjoy with family and friends. Be safe this season and enjoy!!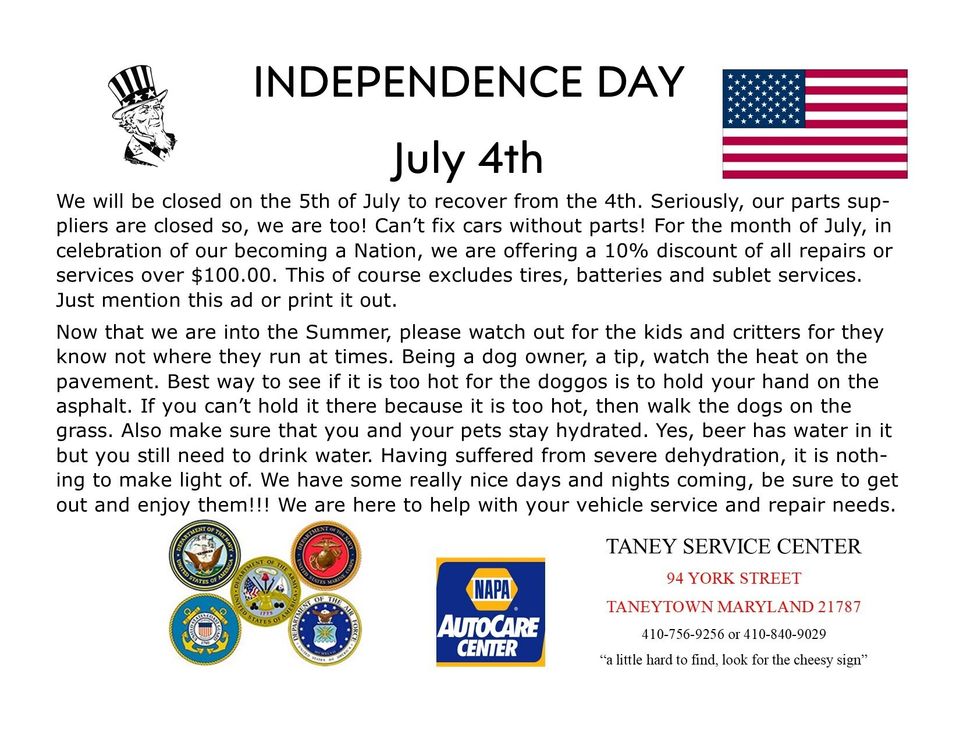 Like a child did it.
Seems someone out in internetland did not like my website so he left a nasty review on Google. Said it looked like a child did it. Well a 60 year old child maybe!! I do all my own advertising. It is hard at times to keep up but I do the best I can. We are mechanics, not IT guys. So with this I am going to make the best of this, for the rest of the month of June, if you say "my web site looks like a child did it" you will receive a 10% discount on all repairs or services over $100.00.  See in life, you can take bad and make good. Please if you want, give us a good, honest review on Google and Facebook. It is sad that there are folks in this would with so much hate.
Shameless plug for business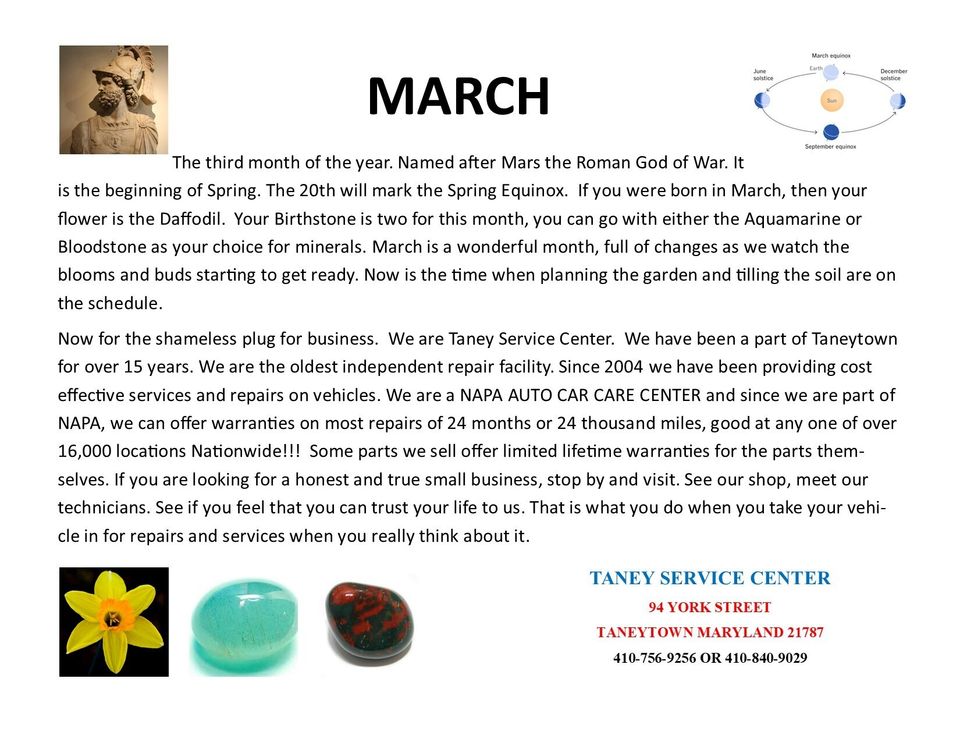 March Coupon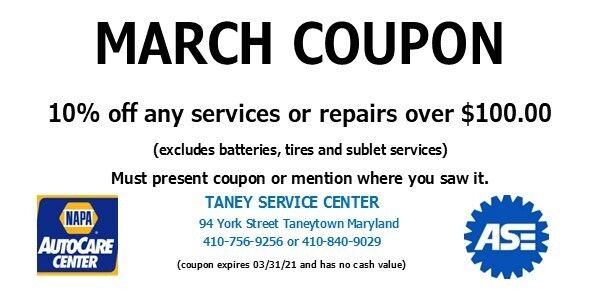 Christmas and COVID
Been a wild ride this year for sure. All these new words now, lock down, PPE, social distancing. We are hoping to get this one in the books for sure! Please be safe and wash your hands!! We are here to make sure your vehicle is ready to go if we even can get to go.
September!!
Time to enjoy the Fall season. Get out and see the leaves!! Get out and take a ride to nowhere!! We are here to make sure your vehicle is ready to go when you are. Now is the time to make sure your ready for the long cold nights and days ahead. Are your headlights bright enough to see or are they faded and cloudy? We can make your headlights better, brighter and you will see better. Wiper blades also, need to wipe that dew off the windshield in the morning!! Streaking, choppy movement, smearing are all signs that they are shot. New wipers will improve your vision during those damp dew filled mornings still to come. Hey!, it is Fall in Maryland, we know to expect the unexpected!!!
MEMORIAL DAY 2020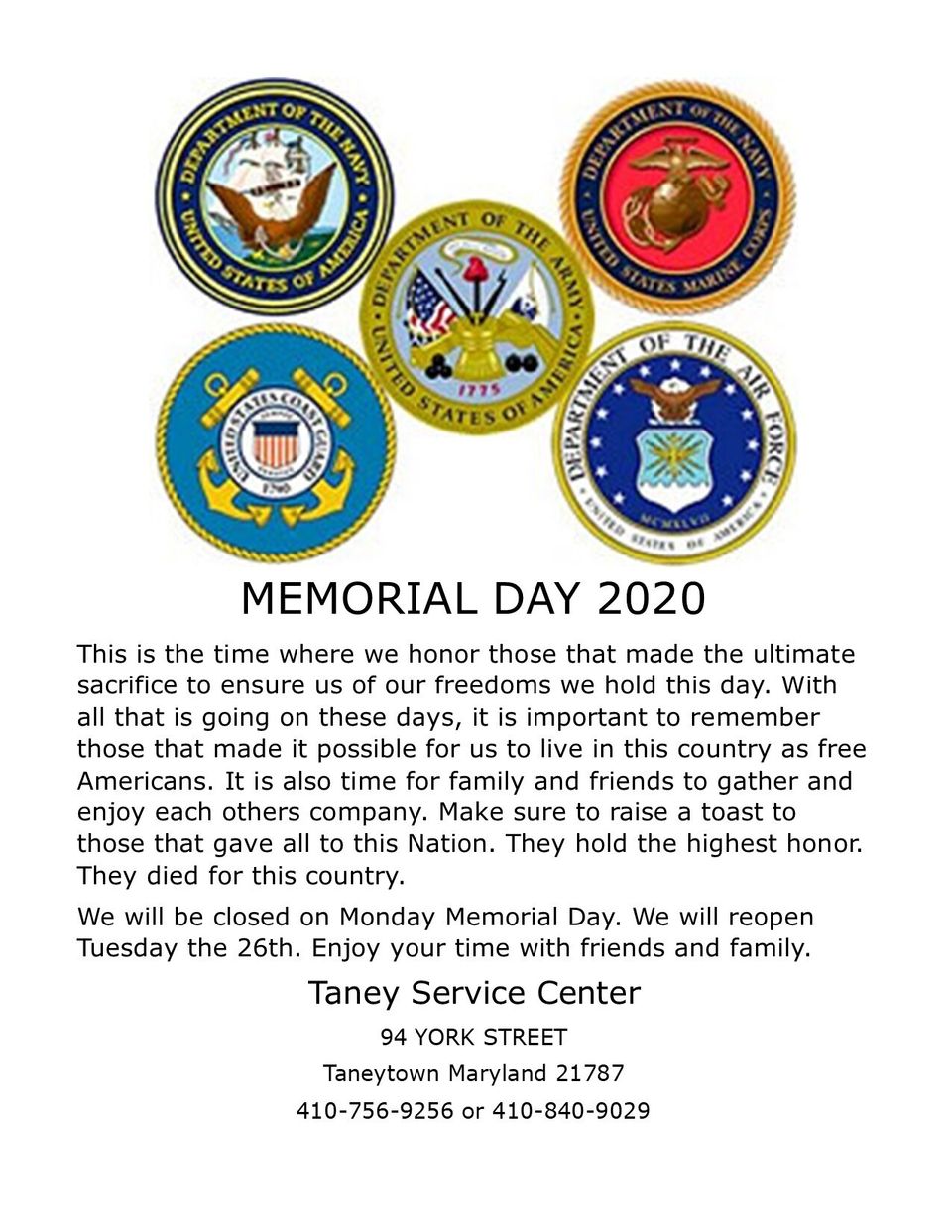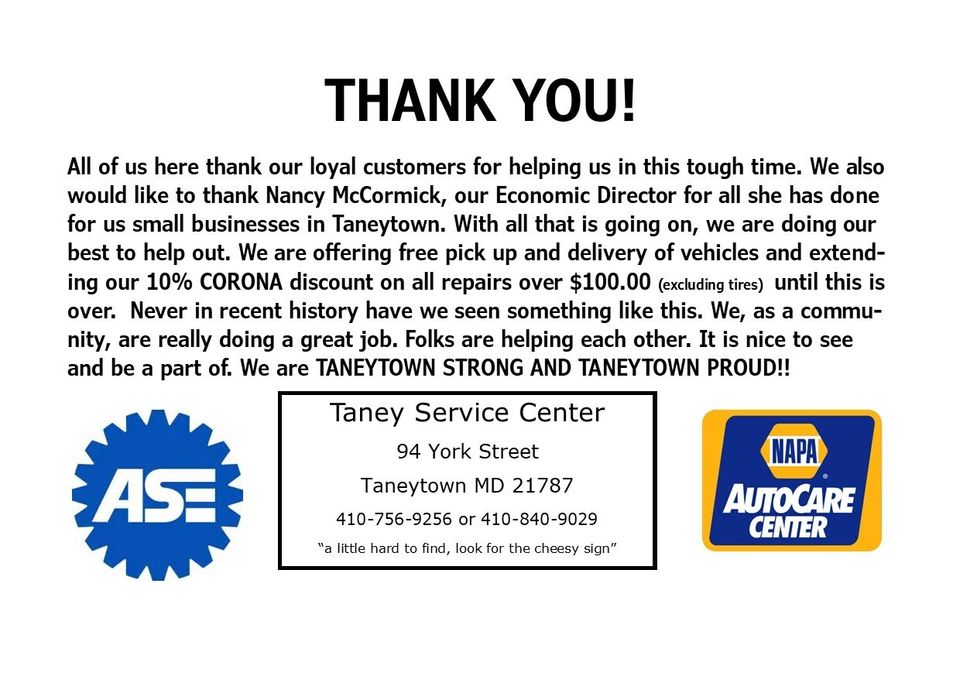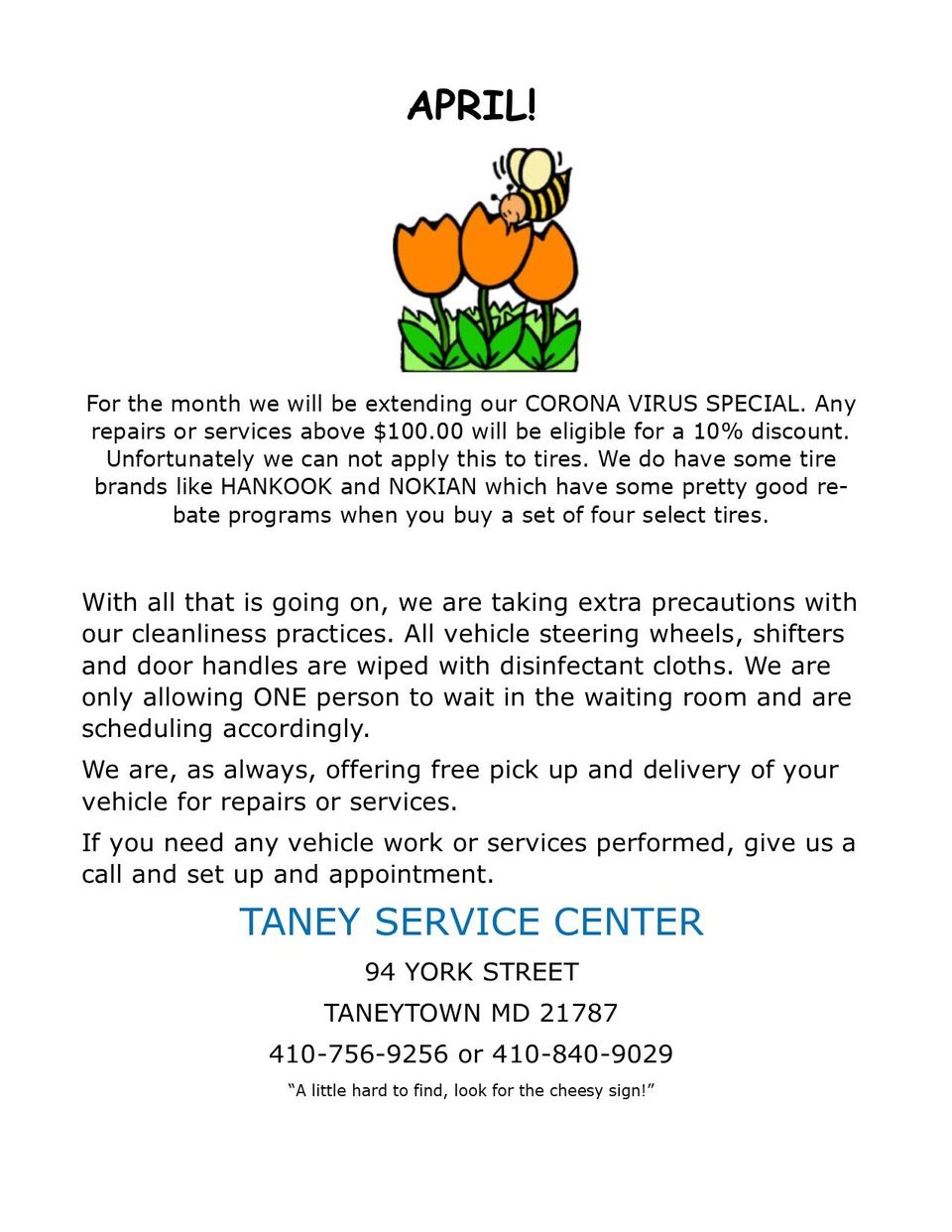 April Special
Christmas Hours
We will be open Monday December 23 all day. We will be open 1/2 day on the 24th. We will be closed on the 26th and 27th also. Enjoy this time with family and friends!!
Be safe during your travels over the river and through the woods this Christmas Holiday season. Be patient with people. Many out and about do not drive that much. Smile and share the happiness with others. It does not cost you a thing!!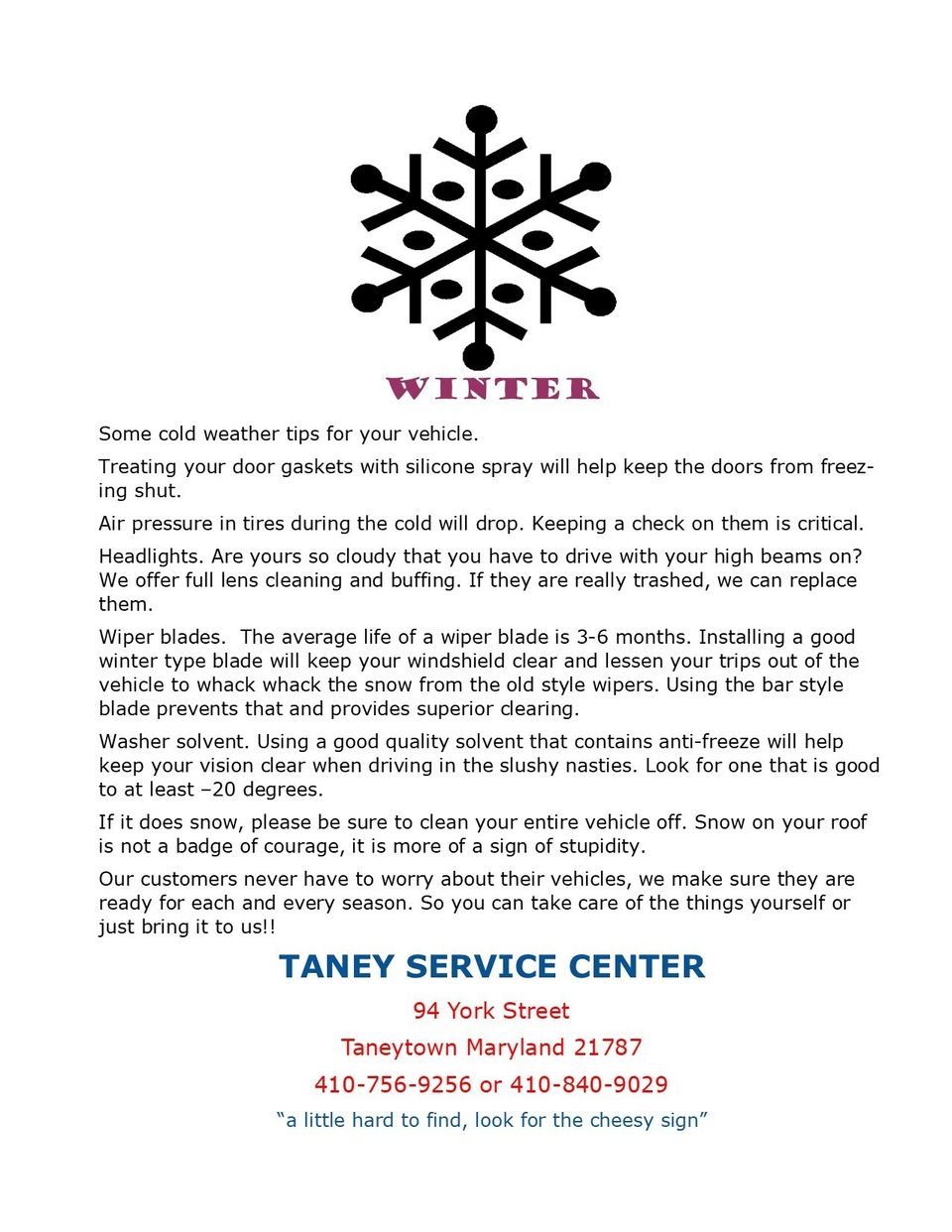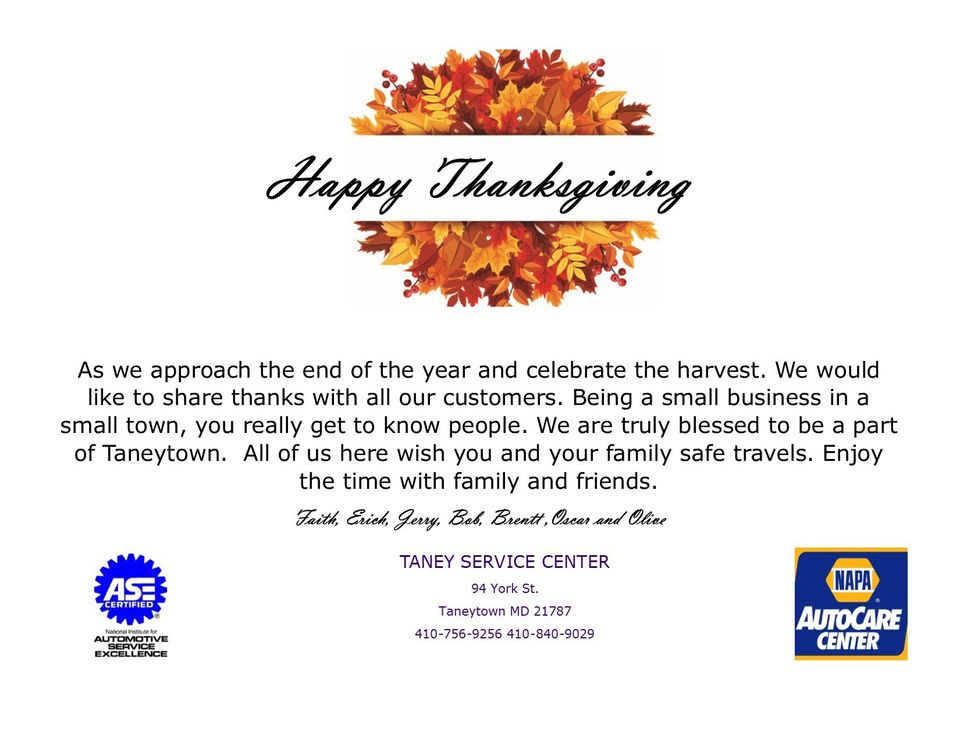 We will be closed Thanksgiving day and Black Friday.
Warm days ahead!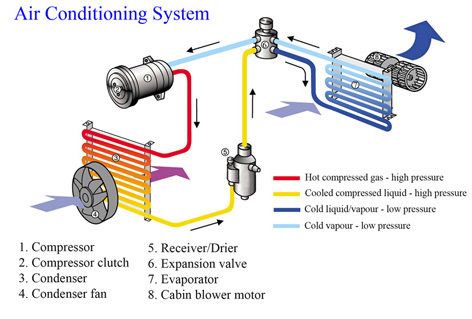 Getting your A/C system serviced now is best. As the temperature rises, so does the price on A/C parts. Getting your system checked before the heat sets in might save you some cold hard cash. Don't wait until it is too late, get your A/C checked now. 10% off all A/C services and repairs until the end of MAY.
Just Breathe.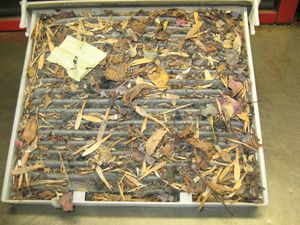 APRIL!! The first month of SPRING!! You know what that means!?!? Pollen!! Lots of it too! This is the time of the year to replace your cabin air filters. A clogged filter can really hurt the performance of the climate control system. These filters are designed to filter particles down to 0.3 microns! That means it can trap mold and bacteria plus pollen. SO to make sure your ready for the green and not inhaling pollen,dust and dander, get your cabin filter checked and replaced if needed.
Mice make money?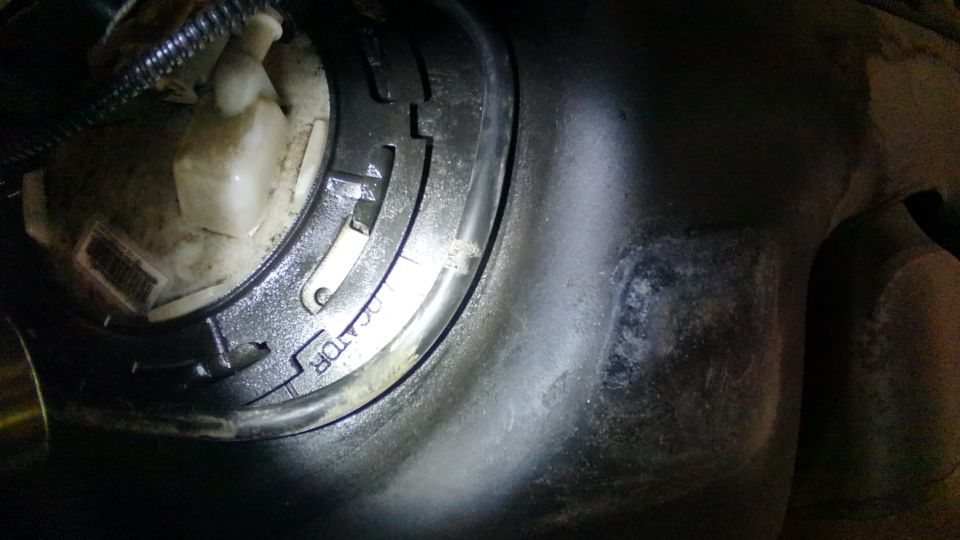 Those cute little rodents! They chewed the fuel line on top of the fuel tank. Had to remove exhaust, drive shaft and the entire rear end and frame to lower the fuel tank. Mr. Mouse cost the customer a little over $1300.00 to repair. They also chewed up the washer bottle hose to the windshield, guess they wanted to wash out the gasoline from their mouths. A little Cayenne pepper sprinkled around under the hood and where you park could help prevent this. Be sure to get all your fuel and brake lines checked when your vehicle is in for service. Be observant if you see any droppings under the hood or notice the ketchup packets in the glove box are chewed up, you may have mice. They also enjoy the wiring on newer vehicles as the insulation around the wires is made with a SOY based plastic. Yum!
Hairy situation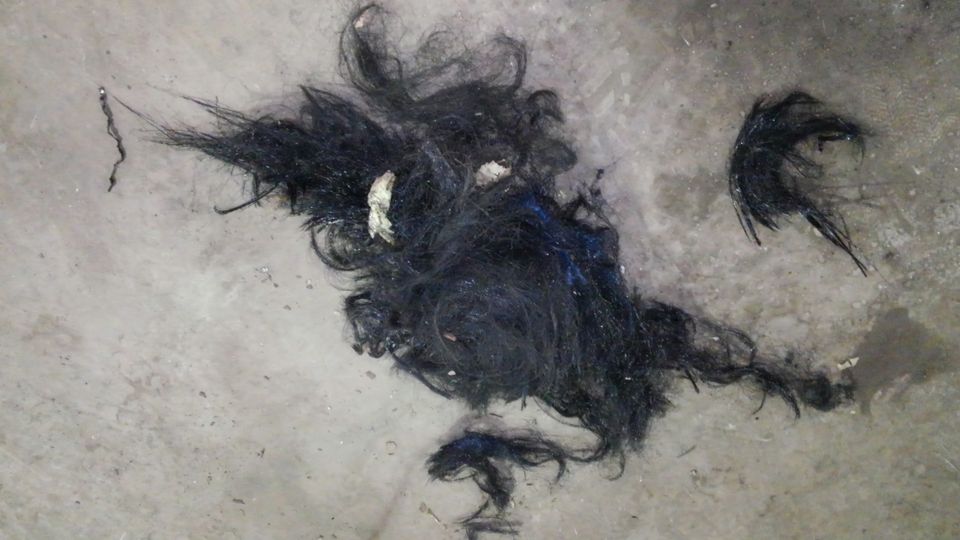 Customer complaint: Anti-Lock Brake Light on and a burning smell. We technicians see many things. This was a first for us. A wig. Somehow this customer ran over a wig and it wrapped around the rear CV shaft. It pulled the axle out of the rear end enough to allow gear oil to leak out getting on the exhaust resulting in the burning smell. This also caused the ABS light as the sensor could not read the tone ring. No damage to anything. Axle went right back in after we removed the wig. Added fluid to the rear and cleared the code. We shared a good laugh with the customer, and it will go into the weird things we find box. Work days are never boring.
 
Little things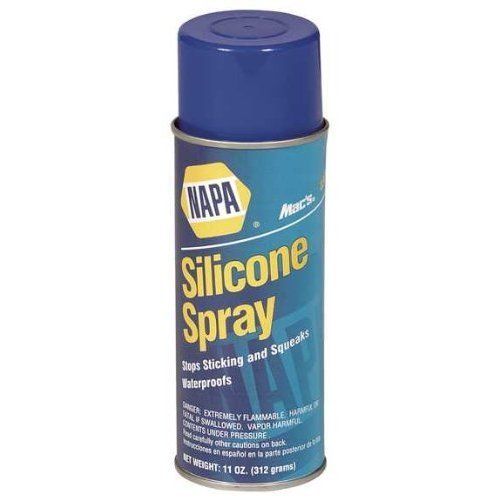 How much does your shop really care? It is little things that make the difference. Like wiping down door gaskets with silicone spray to prevent them from freezing shut. Making sure the washer solvent is the winter type to prevent freezing. Little things that many do not notice but we do to ensure safety and reliability.
Honest work done at reasonable prices with a great warranty. We are locally owned, all that work here live in the immediate area. We shop here, we work here, we care about the community and we care about you the customer.  Since 2004 we have been a part of Taneytown and the surrounding community. If you are looking for a change and get away from that "ripped off" feeling you get at some shops, stop by and meet us, shake our hand, see our facility and see if you feel comfortable trusting us with yours and your families lives. Because that is what you do when you take your vehicle in for service and repair. Think about it.

 
At Taney Service Center
We Install Quality NAPA Parts
As a part of the NAPA Auto Care Center network, our warranties are covered Nationwide. We are looking for quality customers that really care about their vehicles and their families safety. Vehicles of today are just too complicated and the requirements for fluids and parts can be overwhelming. We will take that worry away. Stop by, meet us and see if we are the shop you have been looking for.